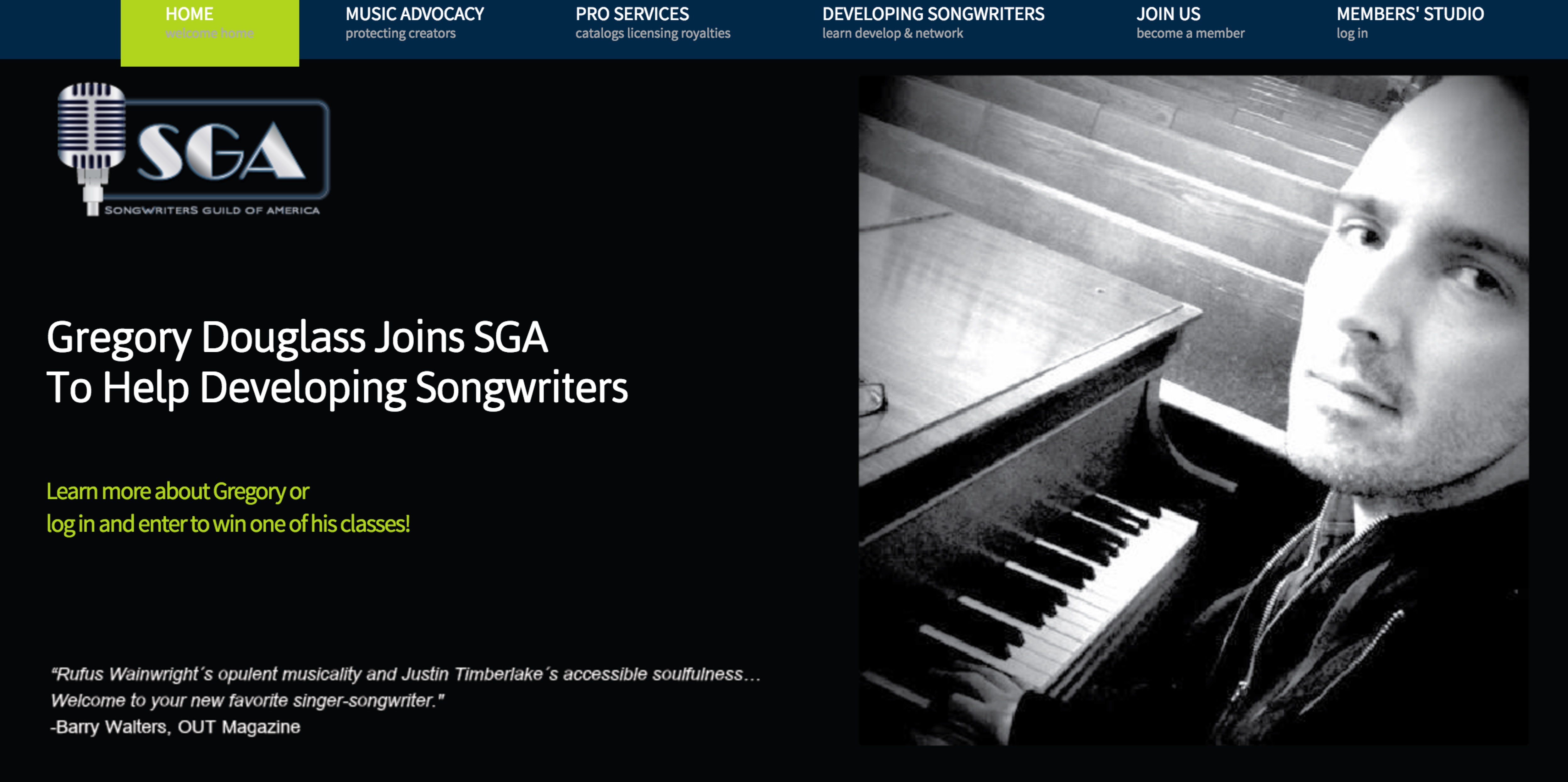 I'm honored to announce that I'm currently working with the Songwriter's Guild of America to help developing songwriters. Together we will be working on various new initiatives to help support, educate and inspire songwriters at all levels. 
If you're a songwriter yourself but aren't currently an SGA member, there's so many services and resources you can benefit from joining. Developing songwriters can hone their skills with courses, submit songs to pro critiques, network with pros, meet peers, and more. Professional songwriters can protect their copyrights, pitch their catalog, get help collecting royalties, and more. Check out the Songwriter's Guild of America website to learn more. 
SGA's work in Washington over the years has resulted in increased royalty rates, tougher laws against music piracy and congressional education about the business and technology of music. Check out SGA's Music Advocacy blog and stay up to date on all their progress. 
Special thanks to the SGA team for having me on board, and for featuring me on their website's home page this month! 
Stay tuned, 
-Gregory